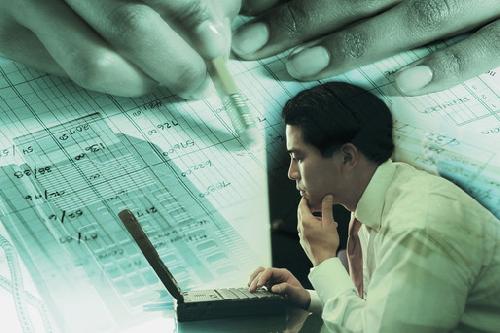 Services And Products
Our services and products are designed to give our clients extensive, informative and useable data and documentation that assists their Boards and Independent Compensation Committees, and the legal and accounting professionals who represent them, in designing fair and attractive total compensation packages for their executives and employees. At the same time our work is aimed at helping the client satisfy the "Safe Harbor" requirements of Intermediate Sanctions (Section 4958 of the IRS Code), thus avoiding the severe monetary penalties that a determination of "excess benefit" can cause. The Internal Revenue Service is familiar with our work insofar as our Executive Compensation Reports have been presented in a number of Private Letter Ruling requests related to Section 4958. And, in several cases our reports and studies were used successfully in preventing revocation based on charges of excess benefit.
Executive Compensation Reports
The Executive Compensation Report is our primary product, developed with unique proprietary methodologies. The Executive Compensation Report provides the client with extensive information about expected ranges of compensation for particular positions, based on statistically large samples of organizations comparable to the client's organization in size and/or function. We employ published, non-published and unique in-house survey data, and present both predicted national averages as well as predicted compensation figures adjusted for the client's geographic/economic differentials. The Report contains specific comparable compensation figures from church and religion-related organizations, non-church nonprofit organizations, and for-profit service organizations engaged in activities similar to those of the client. We typically present at least 9 and sometimes up to 20 "range comparables" in these reports.
We further refine the compensation predictions by indicating "performance percentiles" within the expected ranges (the low/10th percentile, 25th percentile, mean/average, 75th percentile and 90th percentile/high). This vast array of data is condensed into table summaries for each position, showing the percentile placement of the executive's current compensation within the predicted ranges. The aim of these summaries is to provide data that the client's Independent Compensation Committee can readily use in designing reasonable, fair and attractive total compensation packages for its employees.
Retrospective Compensation Studies
Whereas the Executive Compensation Reports are developed for the current or upcoming year, our Retrospective Compensation Studies look back over a number of years to document the difference between compensation actually received each year by an executive with compensation that would have been predicted for that employee in those same years, based on organizational revenue as an independent variable. The usual reason that a client requests a Retrospective Compensation Study is to determine the extent of under-compensation during a period in question, often to develop guidelines and a rationale for accelerating payments into an employee's retirement or deferred compensation plan, or for establishing future equitable compensation packages. The data sources and methodologies for Retrospectives are much like those used in the Executive Compensation Reports, but the predictions are based not on current compensation practices, but rather on what would have been the practices under the economic realities of specific years in the past, using "regressed" annualized salary trend data within the pertinent industries from which comparables are presented.
Ongoing Consultation
We offer our clients ongoing telephone consultation throughout the year on compliance and compensation issues.